Mountain Retreat near Harrisonburg, VA
Iroqouis Path, Harrisonburg, Virginia 22802, United States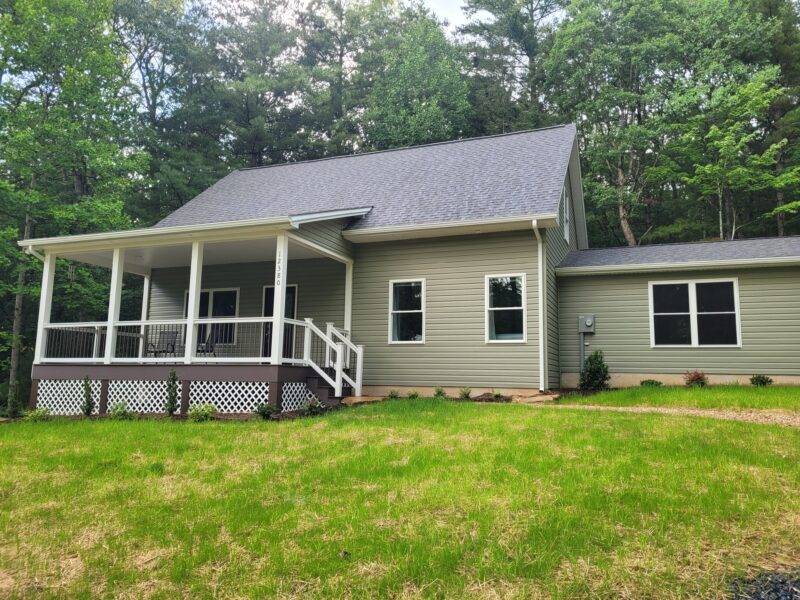 Check-in Time: After 3:00 pm
Check-out Time: Before 11:00 am
Find relaxation and refreshment for the whole family at our mountain getaway, located in a quiet rural subdivision with George Washington National Forest access. Our property features mature forest, a stream, hiking trails, and frequent wildlife sightings. Harrisonburg, JMU, and EMU are a 20 minute drive.
The main floor of our house is handicap accessible through the garage. All doorways and hallways on the main floor are wide enough for wheelchair access. The garage is always available for parking.
SMOKING: No smoking indoors.
TV/WIFI/PHONE SERVICE: Our location is in a bit of a "dead" spot when it comes to connectivity. Any device that uses the Verizon network should work great; AT&T probably will not. We have a smart TV screen and WiFi. There is no TV service.
PETS: We have a firm "no pets in the house" policy. You are welcome to have pets outdoors, but they must be crated or tied when unattended. Please clean up after your pets.
FIREPLACE: The fireplace is disconnected June-August.
WINTER ACCESS: Our property is located on a mountain and sections of the driveway are steep. In snowy or icy conditions, four-wheel drive may be required.
Location